Oregon State Police Fish & Wildlife- Aviation Unit
I think that we can all agree that Oregon is one of the most beautiful states with one of the most diverse landscapes and many scenic views in the country, and your Oregon State Police is there to protect its over 4.2 million residents, wildlife, and natural resources.
The Oregon State Police also has a diverse workforce dedicated to the safety and protection of people, property, and natural resources. For more than 40 years, the OSP Fish & Wildlife Division Aviation Unit has operated in one form or another to help fulfill the department's statewide mission.
Oregon has more than five million acres of trees, 361 state parks, Crater Lake, and the picturesque Cascade Mountains. The OSP Fish & Wildlife Division works to ensure compliance with the laws and regulations protecting and enhancing the long-term health and equitable utilization of Oregon's natural resources. As such, the use of aircraft are a critical resource protection tool that can efficiently cover large remote areas while observing otherwise undetected persons and property.
OSP considers its aircraft tools, much like game trucks, which can help complete the agency's varied missions. Currently, OSP operates four fixed-wing aircraft, with two pilots assigned to the East Region, one pilot assigned to the Southwest Region, and one pilot assigned to the Northwest Region. Each pilot is primarily responsible for operations in their region, although they assist one another and conduct flight missions throughout the state as needed.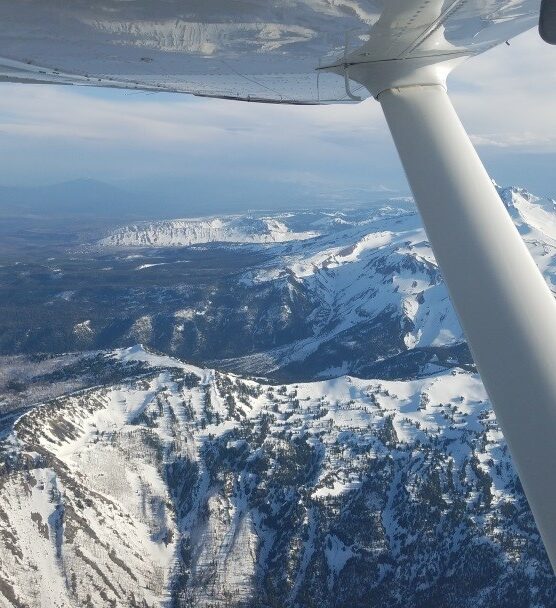 All OSP pilots are sworn troopers and must have at least 500 hours total flight time, a commercial license with instrument rating, and a second-class medical certificate to qualify. OSP's current pilots have between 12 and 21 years of law enforcement experience and 1,400-3,700 hours of total flight time. Annual hours flown vary widely based on region, weather patterns, and flight requests but typically fall within the 300-600-hour range per pilot.
OSP's aircraft fleet is all single-engine aircraft, including a Cessna 185, Cessna 206, and two Cessna 182s.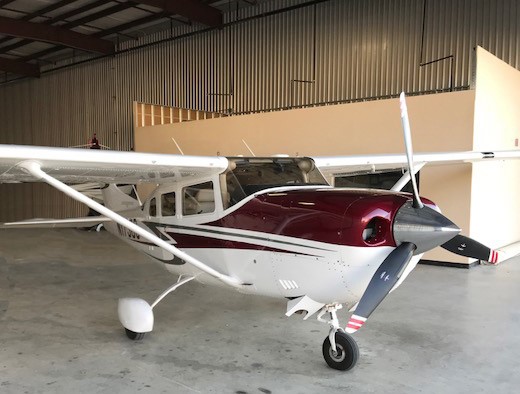 The OSP Aviation Unit's primary missions include anti-poaching operations and assisting the Oregon Department of Fish & Wildlife (ODFW) with the census, telemetry, and wildlife surveys. The aviation unit also assists with missing person searches, criminal complaints, environmental protection, pursuits, reconnaissance, outside agency support, and more.
Several times throughout the year, the aviation unit is called to survey areas of suspected water pollution, unlawful water diversion, illegal burning, or unlawful mining. The aerial view gives investigators the information needed to pursue a case when they are unable to approach from the ground. As a statewide asset, the aviation unit assists other agencies whenever possible on missing person searches, stolen vehicle pursuits, transports, and aerial observation.
The OSP Aviation Unit's primary function is to provide air support for the Fish & Wildlife Division. The OSP Aviation Unit helps detect and prevent poaching and unlawful angling activity via missions performed at all hours of the day and night, depending on the animal species and season. The unit coordinates the enforcement activities between its aircraft and troops on the ground. When pilots spot potentially unlawful activity they relay the information to ground forces and guide them to the potential violators to make contact and determine the appropriate action. The anti-poaching flight missions help protect big game species and all wildlife in Oregon. Usually performed hand-in-hand with anti-poaching operations, OSP aircraft pilots also look for people and vehicles trespassing in closed areas such as travel management areas and critical winter range habitat for deer and elk. The aircraft can cover vast amounts of an area in a fraction of the time it would take by vehicle helping save time and resources. When the pilots do spot a violator, they are able to quickly guide troopers on the ground to their exact location.
ODFW biologists use aircraft to help gauge and manage the health of Oregon's fish and wildlife populations and habitats. The OSP Aviation Unit spends at least half its annual flight time on telemetry, census, and survey flights with ODFW biologists onboard. The unit spends the majority of the flights monitoring waterfowl, migratory gamebirds, antelope, elk, and bighorn sheep, as well as conducting telemetry flights for deer, cougar, wolves, sage grouse, fish, etc.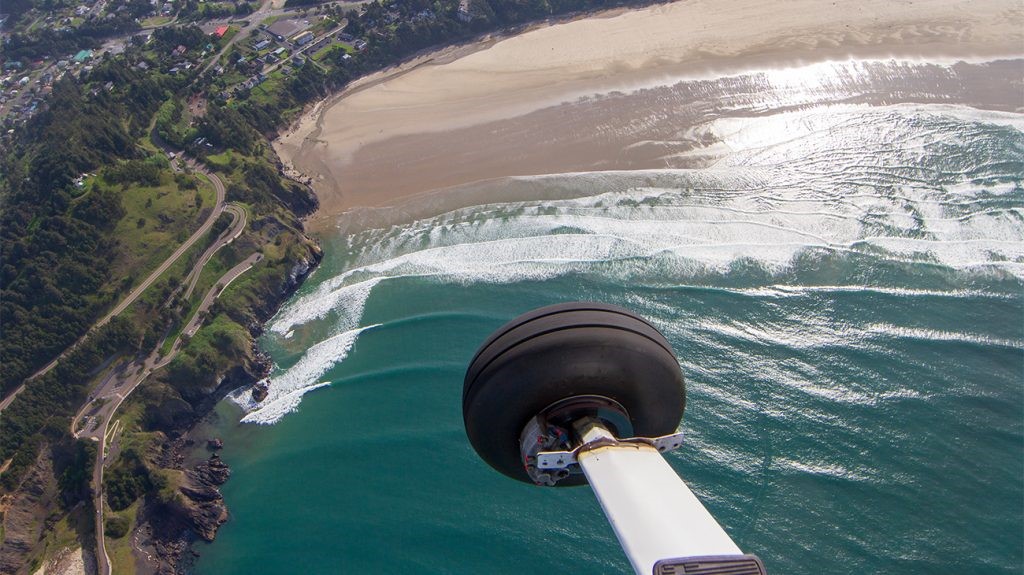 ODFW provides primary funding for the state's aviation unit. Other revenue streams provide funds for some equipment purchases.
ODFW's work touches the lives of every Oregonian, and pilots for the OSP Aviation Unit fly missions that are never boring or monotonous. OSP's pilots engage in a constant variety of flight missions across the region. When not in the air, the pilots can patrol areas throughout the state via trucks, ATVs, boats, or their own two feet.
** Report Wildlife and Habitat Law Violators**
The TIP program offers preference point rewards for information leading to an arrest or issuance of a citation for the unlawful take/possession or waste of big game mammals.
How to Report a Wildlife and/or Habitat Law Violation or Suspicious Activity: TIP Hotline: 1-800-452-7888 or *OSP (677) from your mobile device. TIP E-Mail: TIP@state.or.us (Monitored M-F 8:00 AM – 5:00 PM)